Marc Baaden's homepage
In a letter to Nature (20 January 2011), we describe crystal structures, functional measurements and molecular dynamics simulations of GLIC in complex with propofol and desflurane, two general anesthetics. This links to the corresponding Nature article website. This work is also featured by two Faculty of 1000 evaluations (Must Read and Recommended).
Previous work in PNAS featured a one microsecond molecular dynamics simulation of the pentameric ligand-gated ion channel GLIC. This simulation actually showed some interesting modifications of the anesthetics binding cavity. The free open access article is available here, and here is a short movie (Nury et al., PNAS, 107, 2010, 6275-6280). This work was rated Must Read by the Faculty of 1000.
The first work on the GLIC system was published in the 2009 January issue of Nature, where the crystal structure of an open form was described. We used additional molecular dynamics simulations to characterize this state. Here is a link to the Nature website, and here is a short movie. There is also a press release. (Bocquet et al., Nature, 457, 2009, 111-114). Faculty of 1000 rated this paper twice, either as Must Read in F1000 Biology or as Recommended in F1000 Medicine.

The projects are listed below. Click on the logo for more information about a particular project. Support comes from the European Union, funding agencies, supercomputer centers and companies.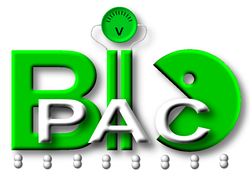 BioPac: Biomolecules as hydrogen oxidation catalyst in fuel cells.
FVNano: towards a virtual laboratory for biomolecular simuations and materials science.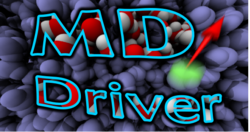 MDDriver: Driving Molecular Dynamics codes by coupling with a CPU intensive visualization module.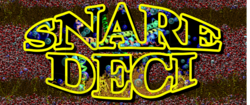 SNARE/DECI: SNARE mediated membrane fusion, DEISA Extreme Computing Initiative.

FonFlon: "Relation fonction/fluctuation chez les proteines". About the link between biological function and fluctuations for proteins.
While I was an EC Research fellow at Oxford University, I worked on computational studies of the bacterial transporter protein FepA in membranes (Marie Curie Fellowship MCFI-2000-01210). This project is related to J. D. Faraldo-Gómez's work on the ferric hydroxamate receptor A (FhuA).
The simulations were extended to other outer membrane proteins of beta-barrel shape, in particular the enzymes OmPLA and OmpT. On a broader level methodological aspects such as simulation convergence were studied in collaboration with a number of colleagues.
Keywords: anti-bacterial drugs, transport proteins, molecular modelling